Family Law Attorneys in Columbia, Missouri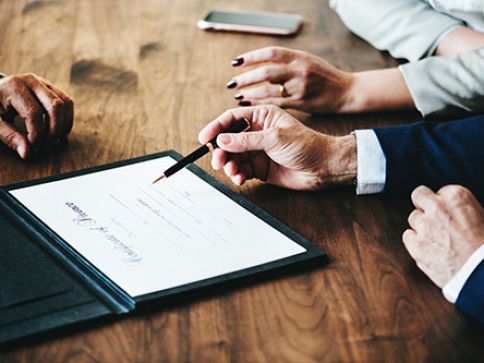 Feel at Peace About Your Family Matter
When a family conflict or situation escalates to the point of needing legal proceedings to resolve them, it can quickly become overwhelming to deal with. The many mixed emotions you may be feeling can cloud your judgment when trying to decide the best next steps to take.
Don't risk an unfavorable outcome to your situation by taking it on alone. A family law attorney can make all the difference for you. Gain peace of mind by working with Shurtleff Froeschner Harris, LLC.
Retain a Divorce Attorney in Columbia, MO
Divorces are never easy, but Shurtleff Froeschner Harris, LLC of Columbia, Missouri, will help make the process more bearable for you. As experienced family law and divorce attorneys, we will facilitate discussions and seek to peacefully resolve any disputes that may arise. We'll help you and your soon-to-be former spouse find some middle ground for your divorce agreements. Visit our firm today to schedule a consultation with a compassionate and understanding divorce attorney.
Make Wise Decisions for Your Children
Shurtleff Froeschner Harris, LLC specializes in the area of family law and has helped many families in the Columbia, Missouri area through their child custody cases. We have experience providing reliable legal services in filing for child support, establishing paternity and enforcing visitation rights. Our legal team also assists with traditional and stepparent adoptions. No matter what brings you to our firm, we'll look out for the best interests of your child.
Post-Judgment Modifications
If circumstances have changed since your divorce, we can help you change your child custody agreement, too. A child support modification attorney will be able to alter your previous agreement if:
You or the other parent is moving.

Your financial situation has changed.

You want to amend your visitation schedule.
Call 573-449-3874 now to discuss your particular situation and needs with a knowledgeable child support modification attorney in Columbia, MO.